Best Places To Visit In Kenya
1) Maasai Mara
Known to be one of the most spectacular game reserves, Maasai Mara is famous because of the local Maasai community living here who take care of the land well and reside here. 
A unique site of migration can be witnessed in this region from July to October when animals like Zebra and wildebeest migrate to this region from Serengeti
Location: Narok KE, Narok, Kenya
Timings: 6:30 am to 7 pm
Entry Fee: USD 70 /Adult/24hrs and USD 40 /child
2) Wasini Island
The small island of Wasini lies on the Southeastern coast of Kenya, which is known for its ultramarine waters, and extensive coral reefs. It is one of the top places to visit in Kenya for nature, and adventure lovers, who get an opportunity to indulge in thrilling activities like diving, snorkeling, dolphin watching, and sailing on a traditional Dhow.
Major Attractions: Kisite Marine National Park, Shimoni Slave Caves, and Paradise Beach
Top Things To Do: Diving, snorkeling, dolphin watching, sailing
3) Fourteen Falls
As the name suggests itself, this site contains fourteen beautiful waterfalls that have abundant activities and tours included here. This includes boating, bird watching, fishing, and photography. To get the best out of this place, it is recommended to take a guided tour of the entire region and know more about its history and geographical aspect. 
Location: Mary Dale Farm, Garissa Rd, Thika, Kenya
Timings: 8 am to 5 pm
Entry Fee: USD 5 and Non-Citizen USD 15
4) Haller Park
For all those who wish to interact with wildlife in a soothing environment, this park is the place to be. Giraffes, buffalos, antelopes, and hippos, can meet several animals and birds in this charming park. Almost 1,60,000 people visit this place annually and are considered to be one of the most beautiful places to visit in Kenya. So, when are you coming?
Location: Trail, Mombasa, Kenya
Timings: 9 am to 6 pm
Entry Fee: USD 14 per person
5)  Mt. Elgon
Mount Elgon is an extinct shield volcano, and the 8th highest mountain in the country, located on the border of Uganda and Kenya, in the western part of the country. It is one of the most popular places to visit in Kenya which attracts a large number of adventurous tourists who wish to indulge in arduous activities like climbing, trekking, and hiking.
6) Mt. Kenya National Park
Situated at an altitude of 5,199 meters, Mt. Kenya is the second-highest peak in Kenya, and also a UNESCO World Heritage Site. This national park was established to conserve the endangered wildlife of the surrounding areas of Mt. Kenya. It has now developed into a full-fledged tourist attraction and is one of the top Kenya sightseeing places that is known for its exhilarating wildlife safari tours.
Location: Mount Kenya National Park, Central Kenya
Timings: 9 am to 9 pm
Entry Fee: USD 70 for non-resident adults, and USD 40 for children
Citizens- adult USD 2.5 Children USD 2.15
7) Lake Victoria
Passing through 3 African countries namely Kenya, Uganda, and Tanzania, Lake Victoria is the largest lake on the whole continent. It is one of the best places to visit in Kenya where one can find peace amidst its tranquil environment, and also explore the extensive variety of aquatic life which includes species like African helmeted turtles, variable mud turtles, Williams' mud turtles, and 500 species of fish which include non-native fishes like African tetras, Cyprinids, air-breathing catfish, and bagrid catfish.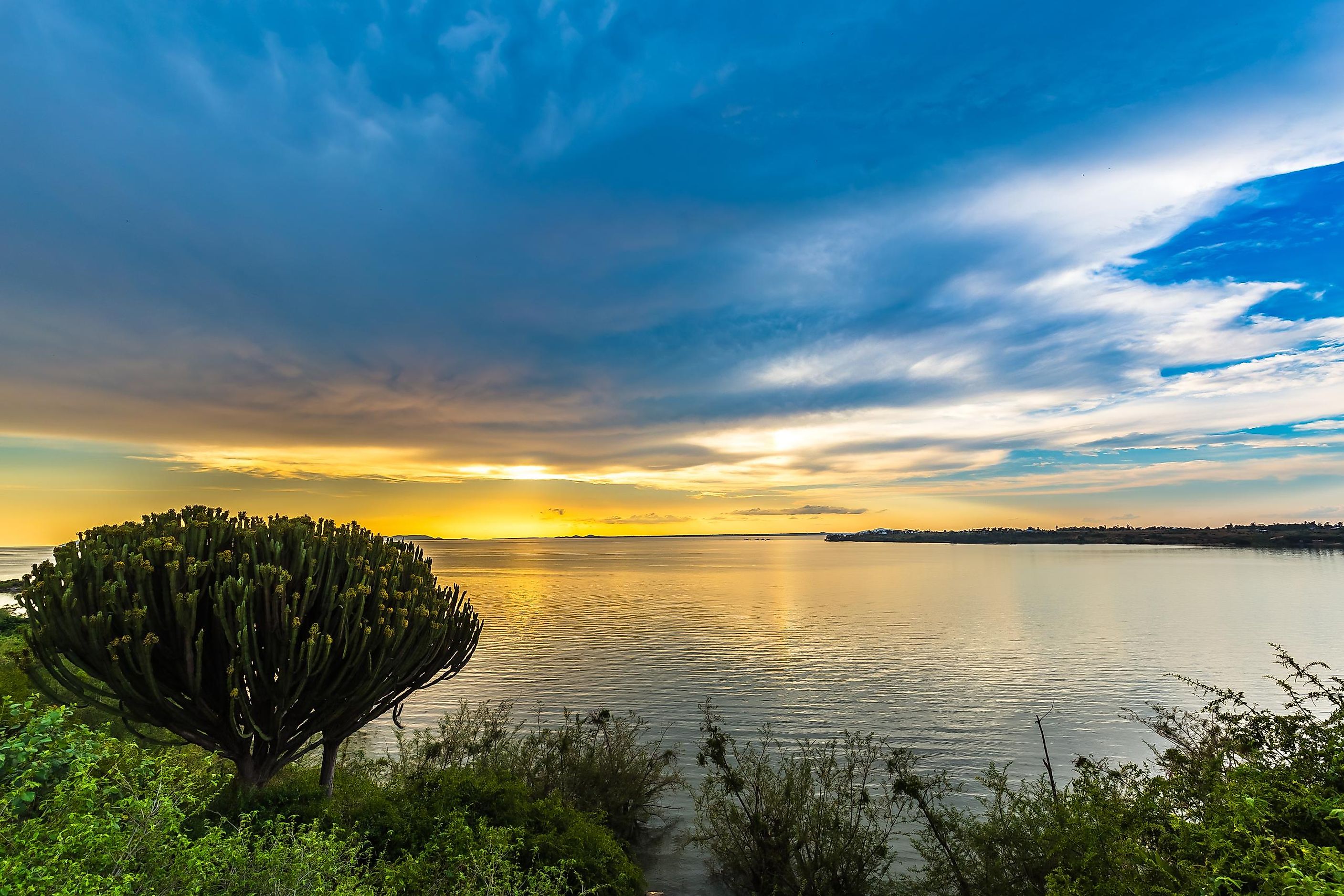 8) Amboseli National Park
Adorned by the gigantic Mt. Kilimanjaro, Amboseli National Park is one of the top places to visit in Kenya for wildlife enthusiasts. Visit this place to spectate majestic views of the highest peak of Africa, and witness large herds of African elephants, and an extensive variety of wildlife such as Zebras, Giraffes, Cheetahs, and innumerable bird species.

Location: Loitokitok District, Rift Valley, Kenya
Time: 6 am to 9 pm
Entry Fee: USD 8.6 for adults, and USD 2.15 for children
                   Non-Citizens USD 60 and Children USD 35
9) Nairobi
Nairobi is the capital and the largest city in Kenya. It is one of the most popular Kenya tourist places which is known for its legendary colonial history, sprawling infrastructure, tea and coffee industry, and wildlife parks. One should visit this city to capture a glimpse of the historical heritage of Kenya, peep into its vibrant culture, spectate its vivid wildlife, and witness its stunning contemporary art.
Major Attractions: Nairobi National Park, Bomas of Kenya, Ngong Hills, and Hell's Gate National Park
Most things that people indulge in: Wildlife Safari, and Shopping
10) Mombasa
 Mombasa is the largest port city in Kenya. Being a cosmopolitan city, Mombasa is considered a tourist magnet that attracts all sorts of travelers because of its assimilated culture. It is one of the most famous places in Kenya that boasts a blend of various cultures, traditions, art, architecture, and cuisines, such as, British, Portuguese, Arab, Indian, and Asian. This city is also famous for its beaches, corals, old monuments, and bustling street markets.
Major Attractions: Fort Jesus, Old Town, Diani Beach, Mombasa Marine National Park, and Nyali Beach
Top Things To Do: Diving, Snorkeling, Shopping, and Wildlife Safa
11) Malindi
Adorning the Southeastern coast of Kenya, Malindi is a popular resort town in the country having two different faces. One part of the city reflects its rich history, while the other half is a modern-day tourist hotspot. 
It is one of the most popular Kenya attractions that lure tourists to explore its historical monuments, pristine beaches, and extensive corals.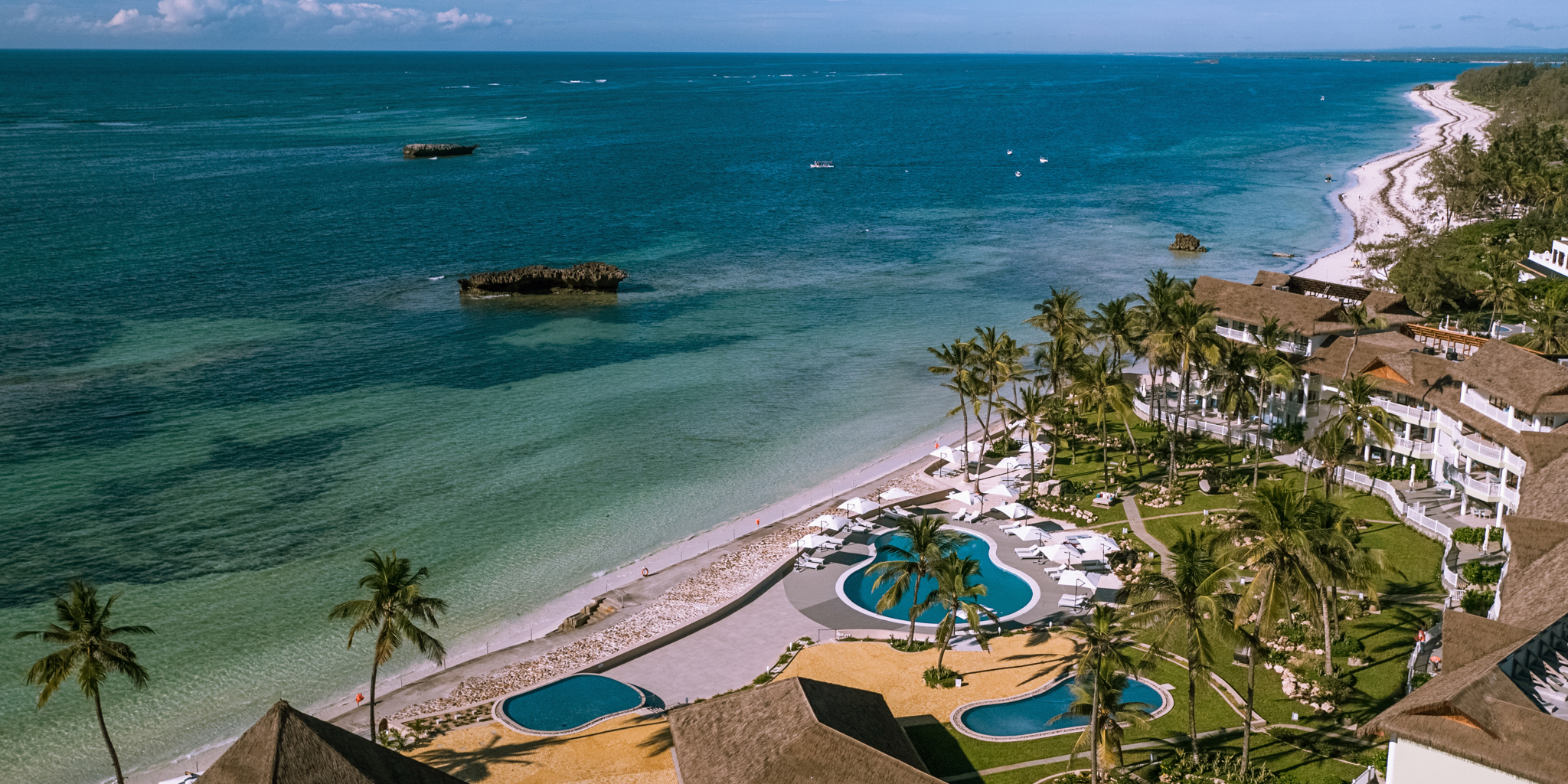 Major Attractions: Watamu Beach, Malindi Museum, and Watamu Marine National Parks
Top Things To Do: Snorkeling, Diving, and soaking in the tropical weather
12) Naivasha
Let's start with a little context first: Lake Naivasha is a large freshwater lake north of Nairobi. Supposedly, it's an hour and a half away but the highway is currently under construction, making it more like a 2-2.5 hours drive (more if you hit bad weather, a holiday, or a spat of bad luck).
It's probably not a coincidence that Naivasha was my favorite place in Kenya. After all, it was one of the few places where there are opportunities to stay active while simultaneously feeling like you're on safari. Even if you love traditional game drives, there are still a lot of places to visit in Naivasha that are worth your time. 

Most Naivasha visitors are here for one of a few reasons:
i) It's a popular day trip from Nairobi for visitors who want to see Hell's Gate National Park
ii) It's a popular weekend getaway for Nairobi locals and ex-pats
iii) It's a popular stopping point to break up the drive between Amboseli and Masai Mara parks
13) Samburu National Reserve
Looking for places to visit in North Kenya? Embark on an adventurous journey through the Samburu National Reserve. Located on the banks of Ewaso Ng'iro river, this protected area is known for its popular game reserve where tourists can enjoy a rejuvenating stay, and witness the extensive wildlife which includes species like Grevy Zebra, Somali Ostrich, Reticulated Giraffe, Gerenuk, and the Beisa Oryx.
Entry Fee: USD 70 for adults, and USD 40 for children
Citizens USD 2.5 AND Children USD 1
14) Manda Bay
Adorning the Kenyan coastline, Manda Bay is one of the best Kenya tourist attractions for family, friends, and honeymooners as well. It is an ideal place to enjoy a luxurious vacation in opulent resorts surrounded by coconut, and tamarind trees, and overlooking wide stretches of white sandy beaches.
Location: Lamu, Kenya
15) The Great Rift Valley
Running throughout the country from North to South, the Great Rift Valley is a 6,000-kilometer-long geographical formation. It is one of the most astonishing places to visit in Kenya which is of great geographical importance and can be best viewed from the town of Iten, a few kilometers from Eldoret.
16) Lamu Island
Travel back in time as you explore the oldest inhabited settlement in Kenya, Lamu Island. It is one of the best places to visit in Kenya to witness its rich trading history that reflects through its age-old buildings which are a blend of British, Arabic, and Indian architectural styles. 
Strolling past the streets of the city one can notice that the city still relies on Dhows, and donkeys for commuting from one place to another.
Major Attractions: Lamu Fort, Lamu Museum, and Manda Island
Top Things To Do: Windsurfing, kitesurfing, sailing, and water skiing