Oga Obinna Biography
Laughter is a real medicinal therapy for everyone, it has no age limit. Oga Obinna is a Kenyan comedian and his real name is Steve Thompson Maghana. 
Oninna is a multi-talented man, who has won the hearts of Kenyans in so many ways. Apart from him being a comedian and Tv presenter, he is also a musician and a radio host at the Kiss Fm radio Morning breakfast.
In this article, we shall identify him in all aspects of his life.
Place of Birth and Age
So many of you have been confused about how Obina got into Kenya and get himself opportunities in the Kenyan market.
Sir Obinna was born in Maseno, Kisumu county on 6th June 1990. He was born to an Igbo mother from Nigeria and a Kenyan-born dad. 
Education Background
Not much of his schooling background but Obinna schooled at Chulaimbo Boy's High School and got a C+ for his KCSE.
Career Journey
Oga Obinna was once a preacher back then. Are you scrolling looking for humor on social media? Ok, then you need to give him a follow. Having been in the comedy world, he has gained a lot of popularity on social media.
Obina has worked for several companies like Uber, USN Kenya, and Golden Tulip for advertisements.
Obina has been on so many ceremonies as a Master of Ceremony in corporate, private, and public events. He's currently co-hosting alongside Kwamboka on the morning breakfast on Kiss 100. Obina has been a co-host alongside Kamene Goro the Kiss 100 ex-worker.
He a musician has also produced several hit songs like "Nakwisha" and " I do" among others with all his songs over 30k Views and over 1.5k likes.
Oga Obinna Family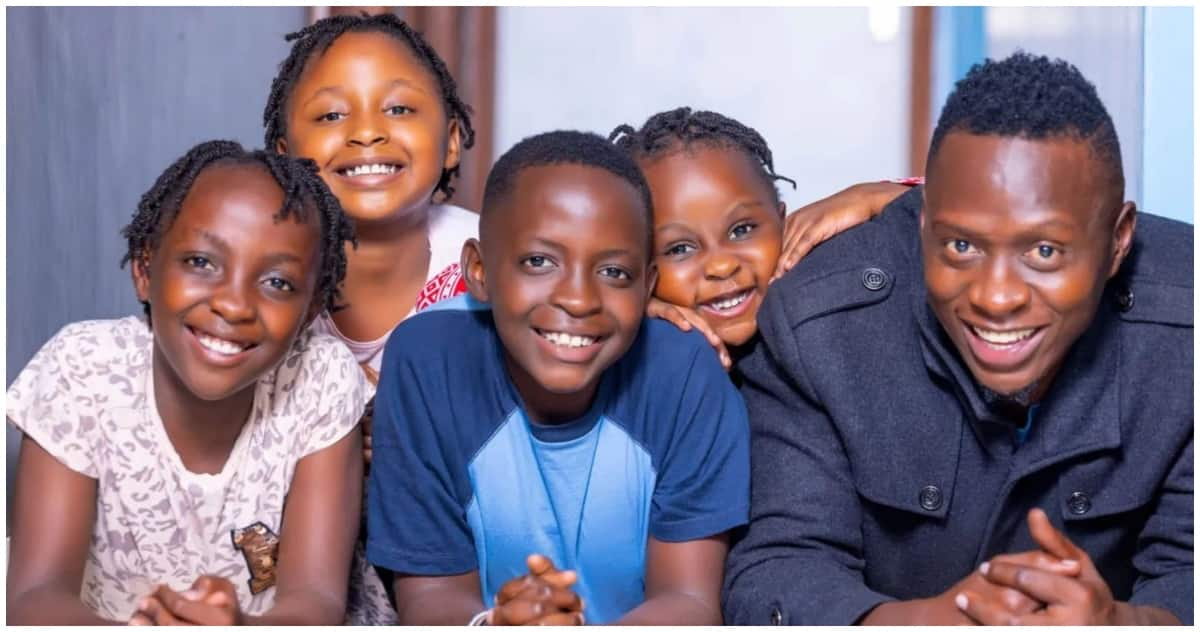 This superstar is also a father, but no consistent information about his love life. He is a dad to four children, a handsome boy, and three gorgeous girls. You might one to know about the mothers but they are from different mothers. Though this might sound discreet to you he's among the most responsible public figure dads in Kenya.
Oga Obinna Real Life
The interesting part of his personality is that he's a good cook. He is also not part of the adrenaline rush personally since he s scared of heights and would not choose to watch horror moves at any point in this watching life.
Oga Obinna is a pet lover and owns cats, dogs, and goldfish. Him having ventured into music also, you can easily notice that he's a good dancer from his recordings with Kamene Goro while in the studio.
Social Media Handles
Tiktok: @ogaobinna- 1.9Likes, 247.5k Followers
Youtube: Obinna Tv- 125k, Subscribers, 288 Videos, and 11M views
Twitter: @ogaobinna- 30.6k Followers
Facebook: Oga Obinna: 224K followers
 Ig: @ogaobinna
Oga Obinna Net Worth
A part of being listed as the most famous comedian has one of the richest comedians. According to the analysis, he's a $5Million networth.
If you wanna break your ribs after a long day, get on Obinnas pages and there you shall have it all;;